Rapid and blitz tiebreaks are the real test for modern chess players. Calculation skills become slightly less important and are substituted at a certain level by intuition, as the time on the clock starts running low.

Good nerves, decent physical condition, stamina, and a well-thought-out opening repertoire are some of the key skills that have to be honed at home before the competition to be a good tie-breaker.

This afternoon, the magnificent Khiva Farovon Hotel venue witnessed one of the most dramatic tiebreaks I have seen in a long time, and I saw quite a few hair-raising encounters first hand last year in the Sochi World Cup!

Representing China, GM Tan Zhongyi defeated world Rapid and Blitz champion GM Kateryna Lagno by a very close 2,5 – 1,5 score, in the 15' + 10'' rapid section. Although enjoying some very good – even winning - positions in games three and four, Lagno was unable to recover from her critical first game loss.

This massive result for Tan Zhongyi catapults her into next week's semi-finals, where she will face GM Aleksandra Goryachkina, for the right to play in the Women's Candidates final against GM Lei Tingjie, winner of the Monaco Pool A.

Kateryna Lagno (GM 2563) vs Tan Zhongyi (GM 2514) 1.5 – 2,5

The first of the four rapid games kicked off at 3pm sharp with the ceremonial move performed by Mr. Rajai N. Alsusi, International Arbiter and International Organizer. He is also the Executive Manager of the Sharjah Cultural and Chess Club and Assistant General Secretary of Arab Chess Federation.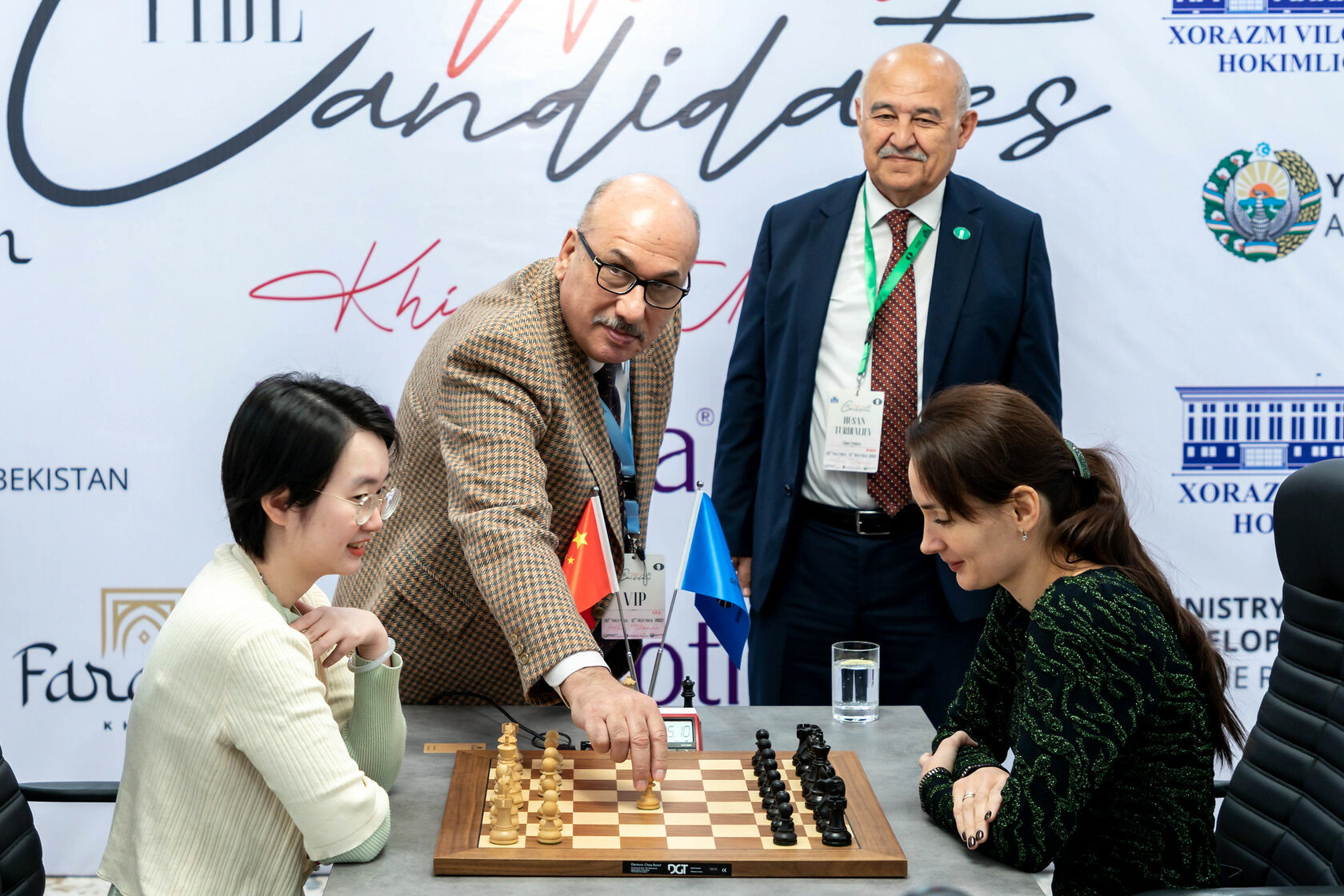 In a complicated side-line of the Queen's Gambit Accepted, Tan Zhongyi, playing with White, was doing her best to create pressure on the kingside by means of a nagging pin on the f6-knight.

The key moment occurred on move twenty-one when she exchanged on f6 with 21.Bxf6. With less than five minutes left on her clock, Lagno blundered, recapturing with the pawn, leaving her castled king wide open.



From then onwards, Tan Zhongyi played energetically and didn't look back, notching up the point with great attacking skills.

The computer suggests that Lagno could have kept the balance with 21…Qxf6! when 22.e5 Qf5! 23.exd6 Re8! gets the piece back with equality. Definitely not a simple line to spot in time trouble.

The second game, a Sicilian Rossolimo Attack played by Lagno with White, ended in a solid draw with neither player achieving an advantage during the game. A very good result for the Chinese player, who by now was leading 1,5 – 0,5. However, the climax of the match would happen in the dramatic third game.

Playing with Black, Lagno took over the initiative very early on and by move sixteen (after 16…Qh4) already had a decisive advantage. Nonetheless, Tan Zhongyi has proved once and again to be a very tenacious defensive player, holding on to inferior positions while she waits for her chance to strike back.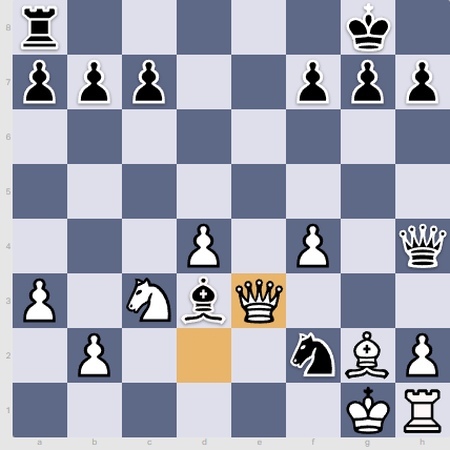 The second key moment of the match came about on move twenty-three, when Lagno inexplicably went for 23…Ng4 instead of winning the exchange with the simple 23…Nxh1, with a completely winning position. Tan Zhongyi got back into the game, and even had some winning chances, coming from a completely lost opening. The nerve-wracking game finally ended in a draw.

Lagno's last chance to tie the match was game four. After another Sicilian Rossolimo Attack, the position remained balanced for the better part of the game. Going into the ending, Tan Zhongyi sacrificed a pawn for positional compensation but then misplayed, falling into a very dangerous situation.

However, as in the third game, Lagno was unable to convert the advantage, having to accept a draw on move 61. A very relieved Tan Zhongyi sipped some tea and took a deep breath, while the arbiter confirmed the result.



Tomorrow is a free day and the semi-final between Tan Zhongyi and Aleksandra Goryachkina (who will play the first game with White) will begin on Tuesday December 6th at 3pm.

As usual, the exciting match can be followed live with expert grand master commentary on FIDE Youtube.

Text: IM Michael Rahal
Photo: Timur Sattarov